After months of its Big announcement to focus on AR and VR, Apple patent has finally revealed its wireless VR headset plans. The launch of iPhone7 is around the corner and the major features of the device are leaked already. Apple is all set to compete with Oculus Rift, HTC Vive and PlayStation VR which is soon to be released in the VR Market.Earlier this week, it was revealed that a patent was awarded to Apple.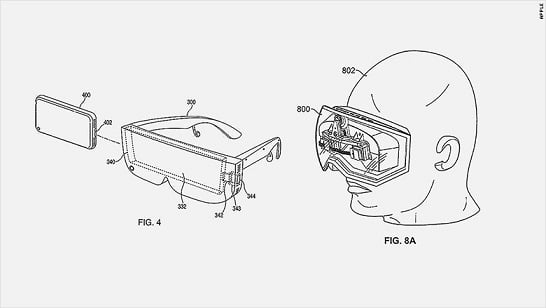 Key features of the patent awarded to Apple
Head-Mounted Display Apparatus for retaining a portable electronic device was the patent that was awarded to Apple.
The head-mounted display has the ability to couple itself Apple's smartphone to view images of the users' choice on their phone screens.
Contains built-in-headphones.
Contains lightning connector which can combine two devices.
Made of custom lenses.
Furthermore,this device is very relatable and similar to Samsung's Gear VR. Together, they differ from their fellow competitors by having a connector that can directly connect users' phone with the device. Watch this video know about more features of Apple's VR Headset.
Although Apple is taking toddler steps towards implementing AR and VR, it is making impactive and efficient moves. The primary IP of this Patent is the coupling feature. Presently, Apple does not want to lose this key IP due to the slow moving system. As a result, Apple and companies similar to it may end up patenting an invention without any firm intention of producing it at the earliest at least.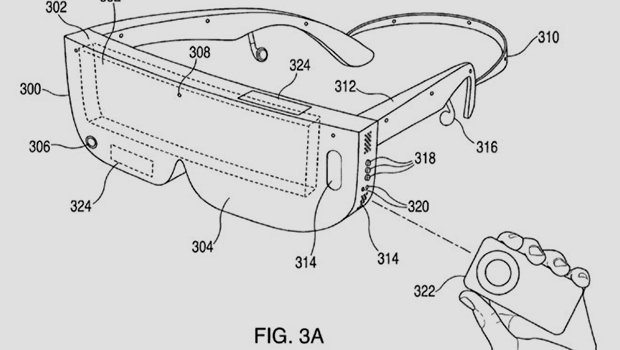 Apart from this, Apple has acquired Beats so there are high chances of Apple removing the headphone jack from its devices. According to sources, Apple has also been rumored to be working on a VR system for prototyping headsets. You can read the whole story about Apple patent here. WKeep reading this space to stay updated about Apple's next moves.