Carbon Studio is a team of passionate high-class experts with great skills. This team is utilizing their skills in the best way possible. Carbon Studio creates VR Games and Experiences like never before. These games are platform independent and can be played on PC as well as your Mobile Phone. Although the team began their journey by developing games, eventually they started developing solutions for Visual Platforms. The motive of the team is to be unique in terms of the quality of their execution of products and solutions. Unreal Engine 4 is the base used by Carbon Studio to develop games and VR Solutions. Now, Carbon Studio is all set to release its new VR Game to the world.
Earlier, Carbon Studio launched Alice VR in 2016 which was a hit. Now, this game is available on Oculus Store and on Steam as well. Furthermore, the team was working on Wizards VR which is now all set to be released. You can watch the launch trailer of this amazing game here.
VR Game- The Wizards by Carbon Studio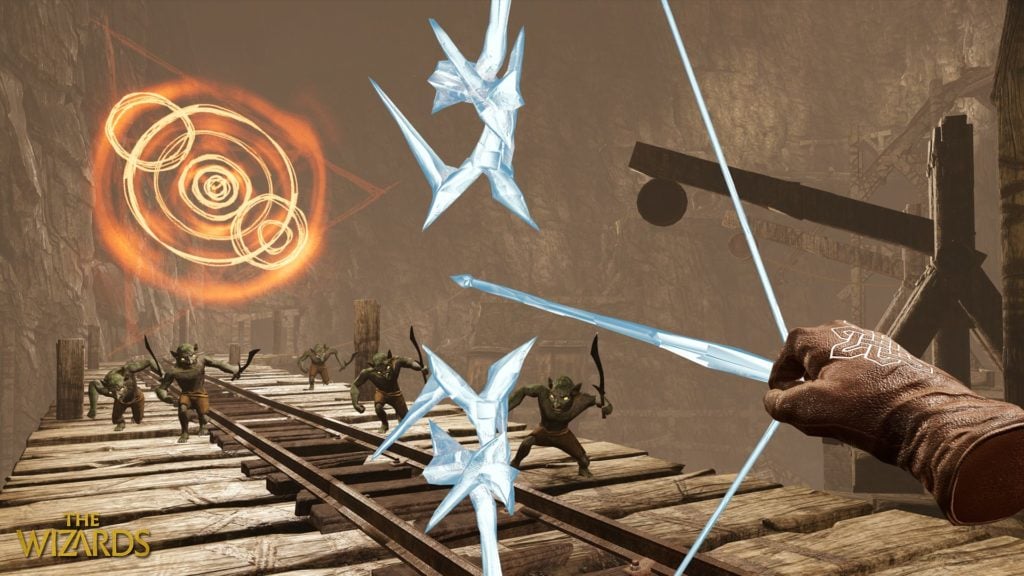 The Wizards is one of those unique game which will keep you glued. It is a spellcaster game where the player plays the role of a Sorcerer. The duty of the Sorcerer is to save the realm from monsters, lots, and lots of them! Meanwhile, the player has to use the motion controllers to destroy enemies which make this game all the more fun. Enemies of the game are destroyed with motion controllers by weaving into lighting and casting some unique elemental spells. The spells are based on the four elements of life. Furthermore, Fate cards (Gameplay Modifiers) will help you make this game more interesting and challenging at the same time. Different kinds of tactics and chain combos will be provided in the game to help the hero- The Player who plays the role of a young wizard!
Also, The Wizards VR is all set to be release on 28th of July. It can be played on PC and supported by HTC Vive and Oculus Rift as well. Therefore, keep reading this space to stay updated about The Wizards- Magical VR Game!