Workshop soon, get your hands ready!
We bring you one of the most exclusive workshop, about to happen in Hyderabad!
If you've been inquisitive or enthusiast for Virtual Reality, here is your chance to get trained in a Two-Day Workshop on Virtual Reality Happening in the start-up city!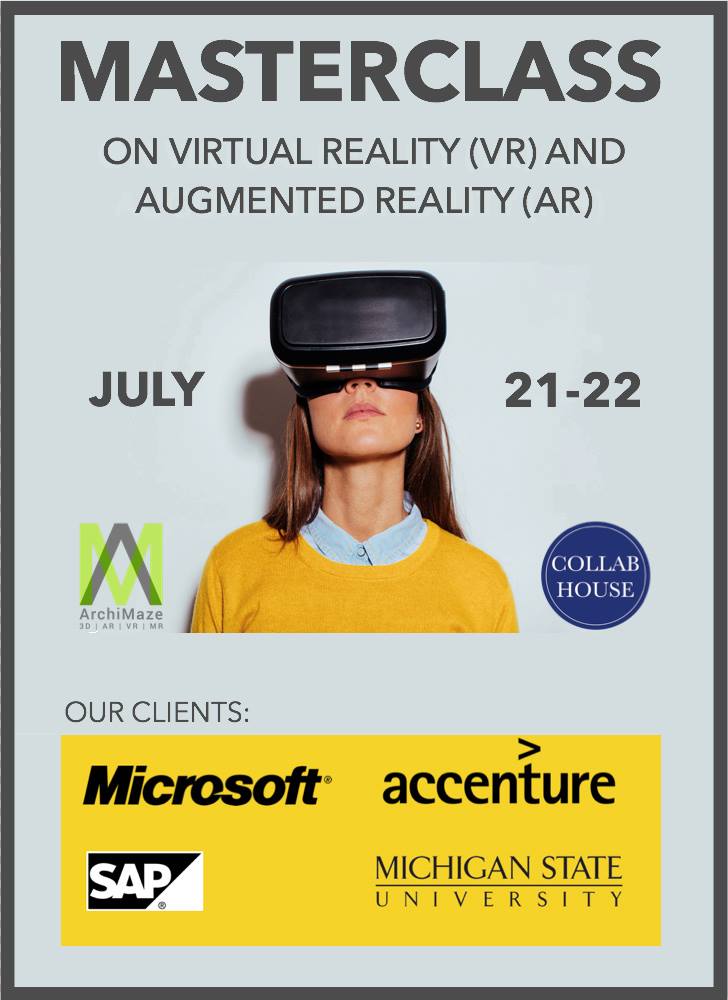 All you have to do is register here
Masterclass on Virtual Reality (VR) and Augmented Reality (AR).
This masterclass and workshop will get you deep dive into the initial learning curve necessary for making creating their own virtual reality (VR) experiences & content, covering both current thinking in VR storytelling techniques through to hands-on practical experience of using the Unity games engine to create interactive, real-time VR content.
Who can attend:
AR and VR technology is revolutionizing several industries including:
Entertainment, engineering, defence, banking & finance, manufacturing, maintenance, human resource development, real estate, construction, education, retail, and healthcare industries.
Whether you're exploring a career, want to prototype an idea, or just want to learn something new, this two-day Masterclass is designed for anyone with a curious mind and who wish to fully understand the core principles and practical applications of Virtual Reality and Augmented Reality technology.
By Archimaze