Intellect Motion is a Singapore based company, that has been manufacturing controllers which are used in VR Games. The company brings in the big TV Experience to your mobile with their Wireless Controllers. The founders of this company are Alexander Khromenkov and Vladislav Lukashevich. Intellect Motion has now developed Hapto- World's first Haptic VR Controller.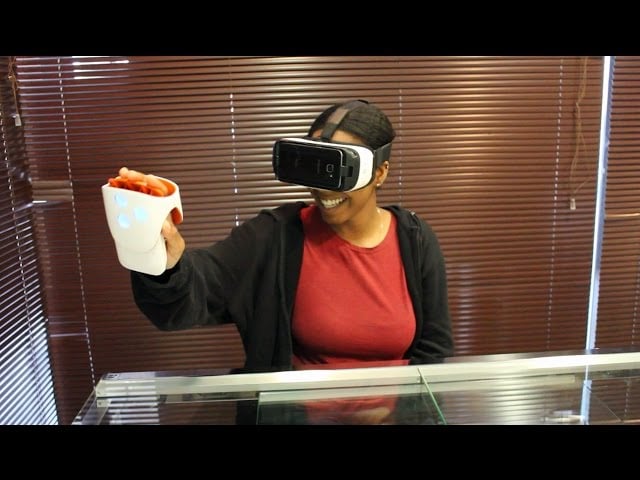 Hapto VR- World's first Haptic VR Controller
Hapto is an amazing wearable controller. These are used as wearable Gaming controllers.Meanwhile, these controllers help the player feel the shape, density as well as the distance of the object. A whole new experience can be felt by using Hapto VR. This device has been finally launched on Indiegogo. Hapto VR is unique in its own ways and looks similar to a bracelet. In order to simulate touching objects in VR, 20 pushers are placed inside it to press up against the palm. Furthermore, Hapto VR is enabled to work with more than 300 Open Source Virtual Reality supported games.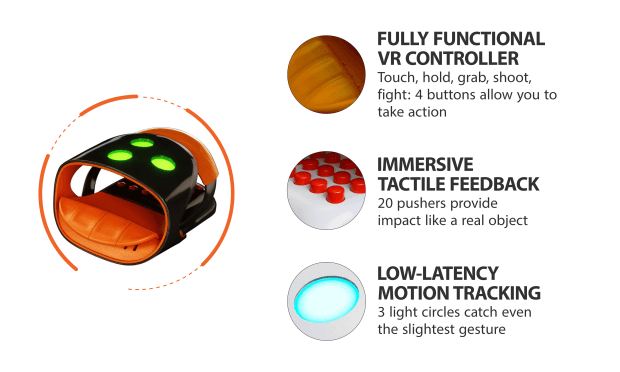 Hapto VR can be connected to Android 5.1 on smartphone and can be tracked through the webcam on PC. It weighs approximately 238g. Two hours of Battery life are offered by the Hapto VR Kit. Over $15,000 has been currently raised through the campaign on IndieGoGo. Early birds can avail Hapto at $139 exclusive of the shipping costs while the standard edition will be sold at $149. Furthermore, the estimated official release is expected to be in March 2018 and Hapto VR will be sold at $249.
Keep reading this space to stay updated about Hapto VR. Meanwhile, you can also read about the VR Sense Cabinet.