With the years passing by, Virtual Reality has proved to be a true asset to the world of technology. To enhance the experience HP has developed a brand new product. The company has its plans of extending its business with Virtual Reality. HP has now launched Z VR Backpack. It is a wearable Virtual Reality PC. HP claims that Z VR Backpack is the first ever Professional wearable VR PC. The motive of HP's wearable VR PC is to bring out the best of Virtual Reality. Meanwhile, this product is HP's first ever business oriented Virtual Reality PC.
Z VR Backpack by HP launched in India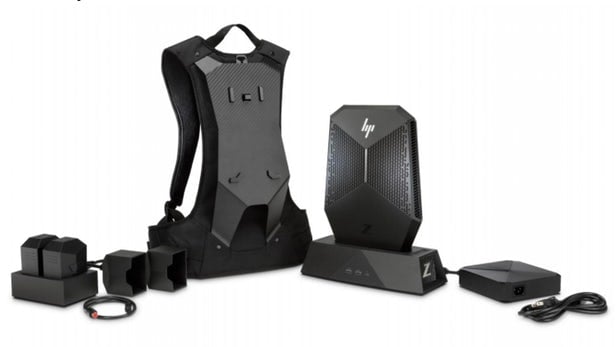 Claiming to be the World's first ever professional wearable PC, Z VR Backpack will be available from September 2018. This product is priced at Rs.3,25,000. Few of the key features of HP's wearable PC are swappable batteries, high-end processing power with high-fidelity graphics solutions. Also, it has a 16GB Video Memory. Furthermore, HP claims to reduce 'concept-to-production' cycle duration with the help of Z VR Backpack. This way a number of resources are saved which majorly means you save time. Also, your experience of using a PC is enhanced and on the go.
Meanwhile, for business purposes, Z VR Backpack proves to be highly efficient. Ranging from entertainment to product design, responder training, and architecture, HP's wearable VR PC has a wide range of commercial applications as well. Also, Medical training and simulated training for flights are few of the product's key applications. Along with complete immersion, the product's high octane visual performance ensures a strong PC Experience with the help of Virtual Reality.
Keep reading this space to stay updated about HP's Z VR Backpack. Meanwhile, you can also read about Cyberpower's entry level VR PC  which has proved to be perfect for Oculus Rift.